Mission Trip
---
Many widows were visited and helped
At Pastor Benjamin's church the youth has a great choir and new instruments were also purchased for the church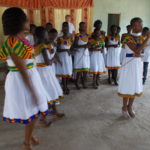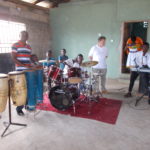 Click to enlarge 
2017 We drilled another well to supply the need of water in the area.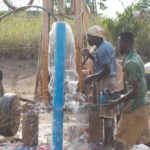 Click to enlarge
Pastor Dave Martin was going to various churches in the area preaching the word of God to those that were hungry for the spirit filling word. Pastor Martin stayed for 4 weeks.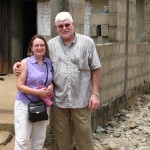 Click to enlarge
Peggy Martin was working with the orphans, widows and retrieving necessary items from the container for the construction projects. When there was an opportunity Peggy went with Pastor Martin to the churches. Encouraging and uplifting the widows of the area.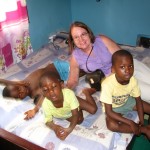 Click to enlarge
Pastor Janice Kuder was so kind for helping the widows and working with them.  She also spent time teaching and preaching.  Pastor Janice spent time with the unwed girls with children during the short visit of a few weeks.  She also spent time working with the teachers at the school.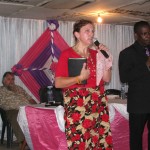 Click to enlarge
Pastor Steven Gruwald was the person who had to repair the equipment, generators and anything that was a machine working to start this project. Not only did he get a generator working that hadn't been working for 3 years but he also fixed the playground equipment for the school too. At one point there were 35 children on the merry go round. Steve had the opportunity to preach the word of God also in Onitsha.  Each trip Steve is preaching the word, working on machines and helping to build the desks, chairs, tables and cabinets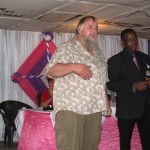 Click to enlarge
 Doug Christie was the supervisor for the carpentry work. The boards they had to work with were cut on one end 1 inch and lead up to 3 inches on the other end. The wood was of different density through out the plank. The large planer that was shipped on the container was a great asset in this project. The boards were planed to one thickness. The furniture was built to perfection and strong. Screws were used in the area where before nails were being used, which didn't last long.  Doug built furniture and desks for schools at Owerri and Onitsha, Nigeria.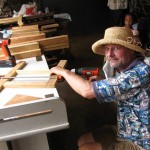 Click to enlarge
Greg Davis worked wherever there was a need. He helped put in the ceiling in the school which had a steel roof and no ceiling in it. There was cement repairs to do. Also Greg continued the work after Doug Chrisite left to build the furniture that had not been finished. Greg also made a big impression on the children, which had so much fun with him during his stay.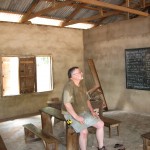 Click to enlarge
---